Buying your first home is exciting and you will spend a lot of time working with your real estate agent. However, before you begin searching for the right agent, here are some helpful hints to help you get started off on the right foot and make sure you are ready to purchase a home.
Check Your Credit Report
One of the most important things you can do before you start the home mortgage process is to verify the information on your credit report. Errors in your credit can result in higher interest rates or denial of credit. You can access your credit report free from all three major credit agencies. Review all items for accuracy and if you find any errors, take the time to have them corrected.
Familiarize Yourself with Loan Programs
There are many loan programs to help first time buyers. Depending on your specific situation, you may be eligible for a loan guarantee from the Veteran's Administration, the Federal Housing Administration or other loan programs. Before you meet with a loan officer for the first time, take the time to understand what loan options you may qualify for. Keep in mind, many states have first-time buyer programs, which can be of benefit to you as well.
What You Should Know About Down Payments
If you suddenly hit a windfall lottery winning or are considering borrowing money on your credit cards to fund your down payment, slow down. There are specific requirements for down payments including the "seasoning" of the funds. Before you apply for a mortgage, make sure you know about down payment gifts, how to document the funds you are using for your down payment and other rules, which may pertain to your specific situation.
Understanding Mortgage Application & Loan Terms
Your home will be the most substantial investment you make in your lifetime. Make sure you are being an informed consumer and familiarize yourself with the most common mortgage application and loan terms. The application form for a home mortgage is a Fannie Mae Form 1003 or Freddie Mac Form 65. Once you have filled out this application, you will also receive a good faith estimate (GFE) from the mortgage lender. You will also be learning other words like points, annual percentage rate, closing costs and escrow. Do not be afraid to ask your lender to explain what these all mean to you.
Loans are often quoted in years and term. For example, a 30-year fixed rate mortgage is exactly what it sounds like. You are accepting or applying for a mortgage, which will be paid over 30 years at the same interest rate as you see at closing. Other terms may be more confusing, for example an adjustable-rate mortgage may be quoted as 5/5, which means the rate is fixed for the first five years and adjusts every five years thereafter. Make sure you understand these terms before you sign any loan documents.
Preapprovals Increase Bargaining Power
Once you have determined what you can afford to pay for a home mortgage, which can be determined using any number of mortgage calculators found online, you should apply for a preapproval. Do not confuse a preapproval with a prequalification, they are not the same although oftentimes you will hear them used interchangeably. Here is the difference:
Prequalification — this process involves you providing the lender with information pertaining to your income and current expenses. You give the lender an idea of the strength of your credit and based on information provided, they can give you an estimate of how much you can borrow at what interest rate.
Preapproval — this process is significantly different because you will provide the same documents you would provide for a full mortgage application. The lender will request up to three years of your tax returns, bank statements, they will pull your credit, and they will verify your bank activity. Once this process is complete, the lender will give you a letter that tells you exactly how much of a mortgage you qualify for to use when shopping for your home.
The preapproval process gives you bargaining power because you are able to meet with your real estate agent knowing that provided there are no changes in your financial situation or your credit, you are guaranteed a mortgage in the amount of the preapproval at the terms listed.
When you start the home buying process, there is a lot to learn. Most first-time buyers will be required to take a first-time home buying course before their lender will move forward. Your real estate agent can also provide you with a lot of information you will need to get started on solid footing on the path to home ownership.
What Are Experts Saying About the Rest of 2020?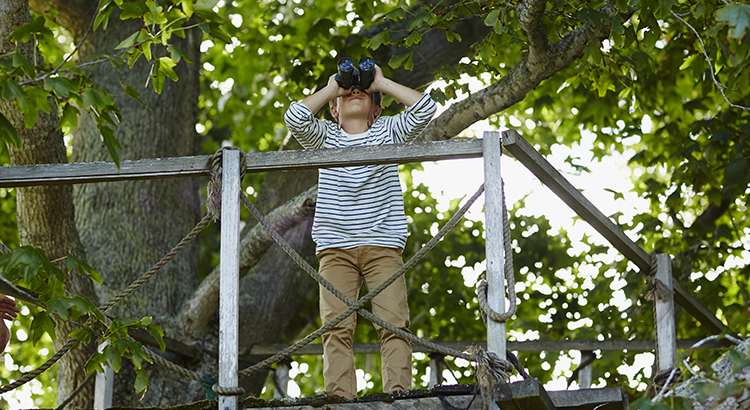 One of the biggest questions on everyone's minds these days is: What's going to happen to the housing market in the second half of the year? Based on recent data on the economy, unemployment, real estate, and more, many economists are revising their forecasts for the remainder of 2020 – and the outlook is extremely encouraging. Here's a look at what some experts have to say about key areas that will power the industry and the economy forward this year.
Mortgage Purchase Originations: Joel Kan, Associate Vice President of Economic and Industry Forecasting, Mortgage Bankers Association
"The recovery in housing is happening faster than expected. We anticipated a drop off in Q3. But, we don't think that's the case anymore. We revised our Q3 numbers higher. Before, we predicted a 2 percent decline in purchase originations in 2020, now we think there will be 2 percent growth this year."
Home Sales: Lawrence Yun, Chief Economist, National Association of Realtors
"Sales completed in May reflect contract signings in March and April – during the strictest times of the pandemic lock down and hence the cyclical low point...Home sales will surely rise in the upcoming months with the economy reopening, and could even surpass one-year-ago figures in the second half of the year."
Inventory: George Ratiu, Senior Economist, realtor.com
"We can project that the next few months will see a slow-yet-steady improvement in new inventory...we projected a stepped improvement for the May through August months, followed by a return to historical trend for the September through December time frame."
Mortgage Rates: Freddie Mac
"Going forward, we forecast the 30-year fixed-rate mortgage to remain low, falling to a yearly average of 3.4% in 2020 and 3.2% in 2021."
New Construction: Doug Duncan, Chief Economist, Fannie Mae
"The weaker-than-expected single-family starts number may be a matter of timing, as single-family permits jumped by a stronger 11.9 percent. In addition, the number of authorized single-family units not yet started rose 5.4 percent to the second-highest level since 2008. This suggests that a significant acceleration in new construction will likely occur."
Bottom Line
The experts are optimistic about the second half of the year. If you paused your 2020 real estate plans this spring, let's connect today to determine how you can re-engage in the process.
If you plan to sell your house and need to declutter quickly, hosting a yard sale may prove to be ideal.
Ultimately, a yard sale enables you to get rid of excess items and earn extra cash at the same time. It also may help you connect with neighbors and lay the groundwork for long-lasting friendships.
When it comes to hosting a yard sale, it is important to sell the right items to the right buyers. By doing so, you can increase your chances of transforming an ordinary yard sale into a successful one.
Now, let's take a look at three items to sell during your yard sale:
1. Clothing
If you're moving from a warm-weather climate to a cold region – or vice-versa – you should sell clothing that you no longer need.
Wash any clothes that you plan to sell as part of your yard sale. This will ensure all clothes are stain-free.
Furthermore, consider the buyer's perspective as you determine which clothing to sell. And if you find that some of your t-shirts, turtlenecks and other clothes are faded or ripped, you may want to dispose of these items altogether.
2. Electronics
TVs, video game consoles and other electronics often prove to be popular yard sale purchases. As such, if you have excess electronics, you should sell these items at your yard sale.
If you plan to sell an old desktop or laptop computer, make sure to clear the hard drive. This helps eliminate potential cybersecurity headaches down the line.
Also, test any electronics to ensure they work properly. If electronics are battery-operated, install batteries to make it easy for yard sale shoppers to test these items. Or, if electronics require an electrical outlet, set up a power source that allows potential buyers to try these electronics.
3. Appliances
If you are moving to a new house that already has a refrigerator, washer, dryer and other appliances, a yard sale provides an excellent opportunity to sell your current appliances.
Be realistic when you set prices for your home appliances. Check out the prices of brand-new and used appliances, and you can establish a price range for your appliances based on their age and condition.
In addition, don't hesitate to negotiate with buyers on appliance prices. Because if you fail to sell your appliances at your yard sale, you may be forced to move these big, heavy items on your own.
Those who understand which items to sell at a yard sale should have no trouble stirring up plenty of interest in any yard sale, at any time.
Lastly, if you want extra help as you plan for a yard sale, a real estate agent can offer expert assistance. This housing market professional can provide home decluttering tips to ensure you can sell the right items during your yard sale.
Start planning for a yard sale today, and you can move one step closer to decluttering and selling your house.
This Single-Family in Billerica, MA recently sold for $504,000. This Split Entry style home was sold by Joanna Schlansky - Elite Realty Experts.
19 Franklin St,
Billerica, MA 01862
Single-Family
Gorgeous Split Entry with a multitude of updates (see attached Features list). Offering 4 bedrooms, 1.5 bathrooms in highly desirable quiet neighborhood. Situated on a 1/3 acre level fenced in backyard retreat, perfect for large gatherings and entertaining. This lovely home offers an incredibly versatile open floor plan to suit everyone's needs. The main level features a generous size living room that opens to the dining area and a large updated kitchen. The lower level showcases a large front to back family room with new gas fireplace and plenty of space for a playroom/office/gym. With Central Air, Sprinkler System, Garage and so much more, this is a hidden gem! This is all located on a nice quiet residential street yet offers convenient access to public transportation, shopping and highways.
19 Forest St,
Billerica, MA 01821
Just Listed
Single-Family
Welcome to 19 Forest Street. This spectacular home is situated on over 2 acres of land all professionally manicured and landscaped on a dead end street with tons of privacy. This beautifully maintained single family home with a full in-law on the lower level is a rare find. Two levels of complete living. The first level offers a generous size Master Bedroom suite with Mbath and Walk-in closet and another full size bathroom and bedroom. The living area is open concept with updated kitchen, large front to back Family Room w/valuted ceilings and stone fireplace which flows into a separate dining /living room area with exterior access to the backyard. The lower level is complete with 2nd kitchen, living/dining room, bathroom and generous size bedroom. The lower level also offer a home office with built-in desk and safe. Other additional features are Sprinter System, CA, Full house generator ,Water filtration system, 4 heating zones, heated 2 car garage, Sunroom and so much more!